This season we are changing our curriculum to offer some of the easier but still advanced Rikka designs to entice our newer to Ikenobo students.  Please consider taking the Nov. 29, Jan. 31 and Feb. 28 lessons. You will be glad you did!
If you want to learn Rikka, come and be a part of these lessons!  Feel free to register (click on form to enlarge and print) for any or all of these lessons.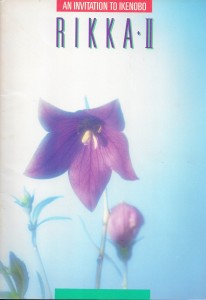 Click here for the registration form to register for any or all of these classes.  When the form comes up, click it one more time to enlarge it and print it.
We arrive at 9AM and set up for class and make any necessary ginza purchases.  The lesson begins at 9:30 and you are generally on your way home by 2PM and you have probably enjoyed your own bag lunch with us!