Kyoko Petersen is visiting the Naples area and has graciously agreed to give our chapter a workshop on Thursday, March 21.
Kyoko is a extremely imaginative in how she creates and teaches free style. In this workshop we are going to make two different types of free style designs without using a kenzan!
This workshop is limited to 20 students maximum.
We arrive at 9:30AM and set up for class and make any necessary ginza purchases. The lesson begins at 9:45AM. Please plan to stay until at least 3PM for this workshop!
We will be creating two free style designs. One using a low bowl, or compote, square, or rectangle. You will need to purchase a thin plastic chopping mat. It is preferable that the mat match the color of your container. Mats can be found at the dollar stores and Wal-Mart. Suction cups will be provided. Bring scissors that can cut the plastic mat too! Do not cut your mat before class!
The second design will be creating a container decorated with paper. Paper and decorative tape will be provided. You must bring one Smart water bottle with the top cut off. You must use a Smart water bottle as the oasis we are providing will be cut to the size of these bottles. Other water bottles are either too short or too flimsy. Oasis will be provided; although you may bring your own pebbles and a kenzan. Appropriate paper covering will be provided to make your "smart" water bottle into a lovely container.
So that our arrangements are unique, we are asking that you bring your own line materials. Materials should be delicate in nature with thin stems for the first arrangement because the holes in the chopping mats are quite small. All floral material will be provided. We suggest 2-3 pieces of 1-2 materials such as:
Foxtail fern
Common fern
Accordion Palm
Jasmine vine (Confederate or Jasmine)
Lily Grass or other fine grasses
Lirope
For the "smart water bottle paper covered arrangement, please bring a selection different line material. Half of you will receive material for a "mass oriented" design and the other half will receive material for a line oriented design. Again, 2-3 pieces of 1-2 materials is recommended.

Suggestions for line material include:
Bull Rush
Shell ginger leaves
Areca Palm (small or short stems)
Croton leaves
Magnolia leaves
Pittisporum or gardenia branches
Please carefully review the pictures below so that you come fully prepared for the workshop! Don't forget your lunch!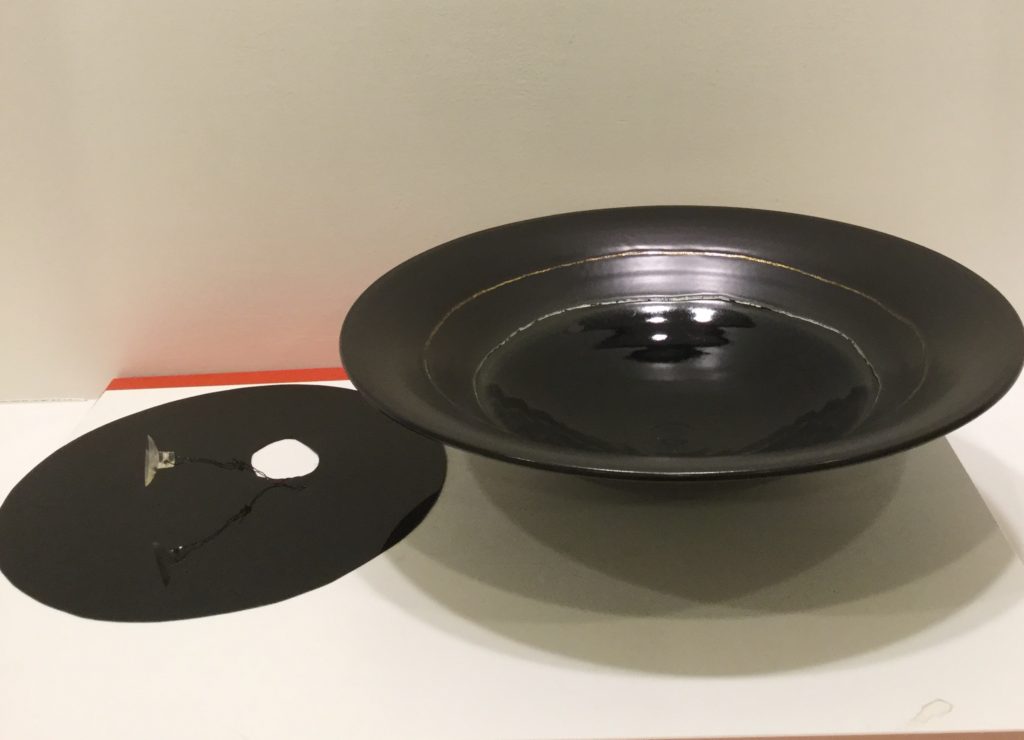 A deeper bowl can be used

You may wish to consider a pair of containers
Please bring your own Smart Water bottle and cut off the top as in the above picture.